Accessories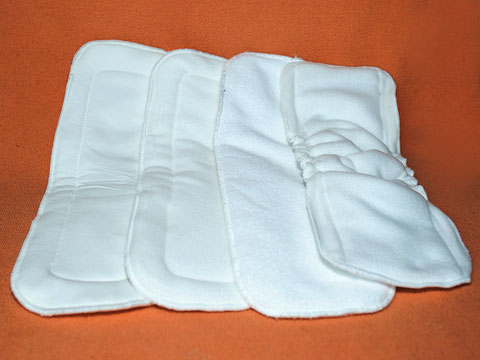 Absorbant Inserts
Supplementary inserts for the case that one insert does not last any more.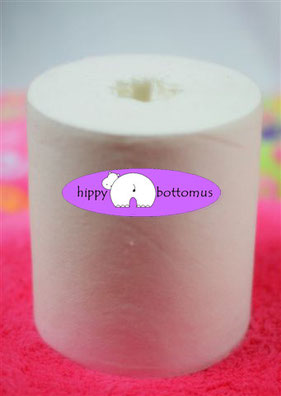 Biodegradable nappy liners
High quality tear-resistent cellulose paper liners. Oxygen-bleached, from certified organic forestry.
Use
The cellulose liners are placed in the fabric nappy in addition to the liner, making it easy to lift out the main contents when you change the nappy. The nappy and liners stay clean longer and there is no need to prewash them. Dirty nappy liners can be thrown one at a time into the toilet, composted or disposed of with non-recyclable waste.
Price
Roll of 100 sheets: CHF 8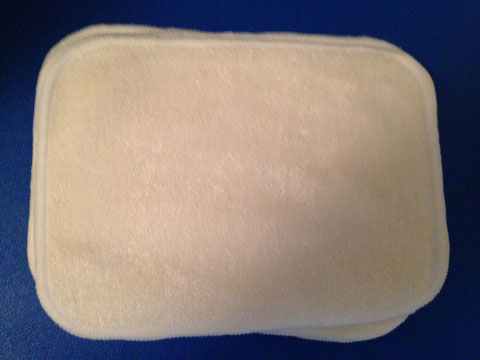 Baby Wipe

Price
Price per unit CHF 2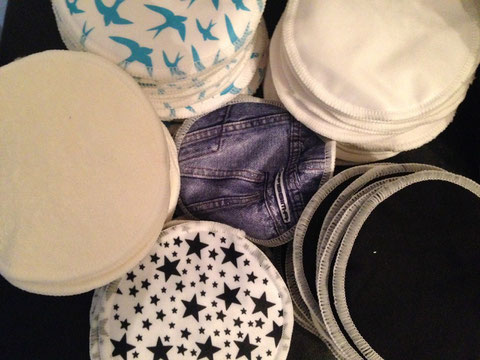 Breast Pad

Price
Price for two units CHF 4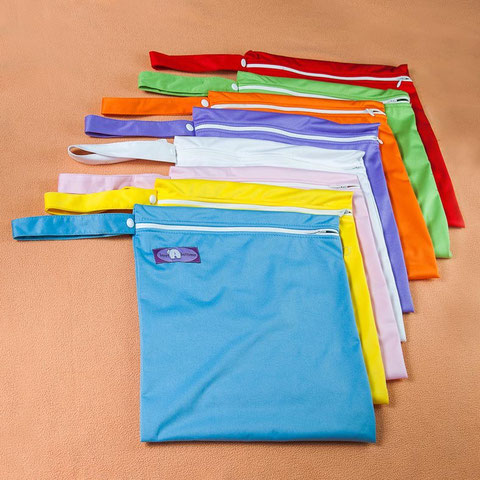 Cloth Nappy Bag with zip
Cloth Nappy Bag made of polyester with Waterproof PUL, with zip for closing. Measures 32.5 x 31 cm. Ideal for transporting used Cloth Nappies while travelling.
Price
Unity price CHF 12
Colours available while stocks lasts.